World Peace Campaign Awards 2019 was held on August 4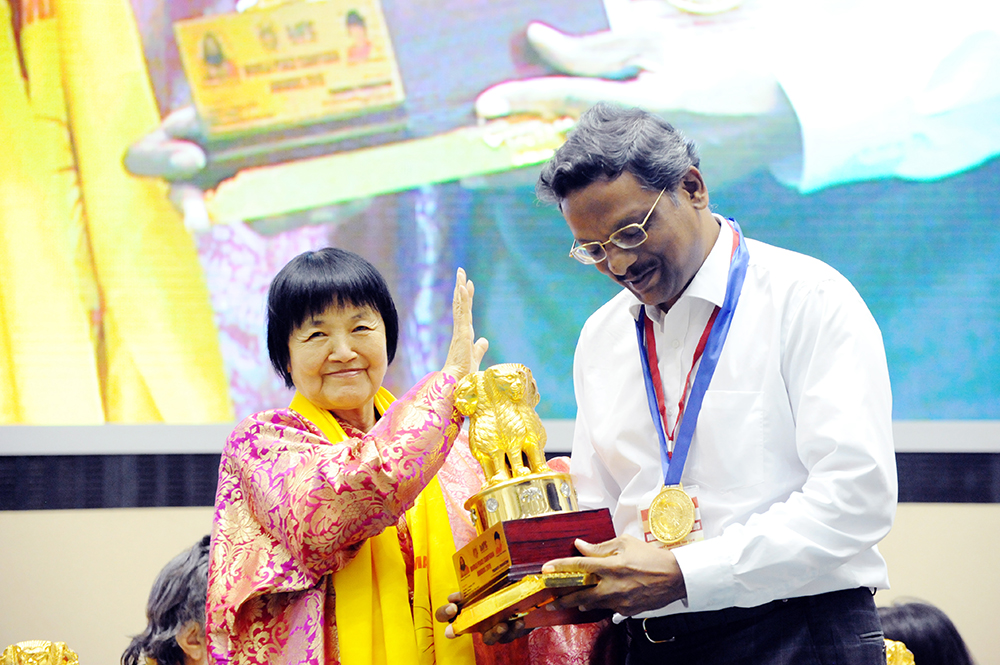 New Delhi, India, August 4 2019 – Yogmata, Keiko Aikawa and Pilot Babaji presented the World Peace Campaign Awards 2019. They are both devoted to this campaign which was established by Pilot Babaji with the support of Indira Gandhi – the first female Prime Minister of India.
These peace awards recognize people who have made a significant contribution to the promotion of peace. The awards are highly valued and promote world peace beyond philosophy, religion or other activities.
The awards ceremony is fully supported by the Government of India and this year was held in the Government's convention hall, Vigyan Bhavan. Attendees included congressmen, business leaders, press, celebrities, and representatives of Japanese companies in India. The ceremony was a huge success.
Yogmata, Keiko Aikawa is respected throughout India for achieving Samadhi, which is the ultimate state of yoga/meditation. She presented this ceremony as a compilation of her work toward world peace so far. In addition to Yogmata's appearance at the United Nations event, this ceremony also strongly contributes to the advancement of world peace along with enhancing the image of Japan an the friendship that exists between India and Japan.