Yogmata was invited to the Media Meeting to celebrate International Day of Yoga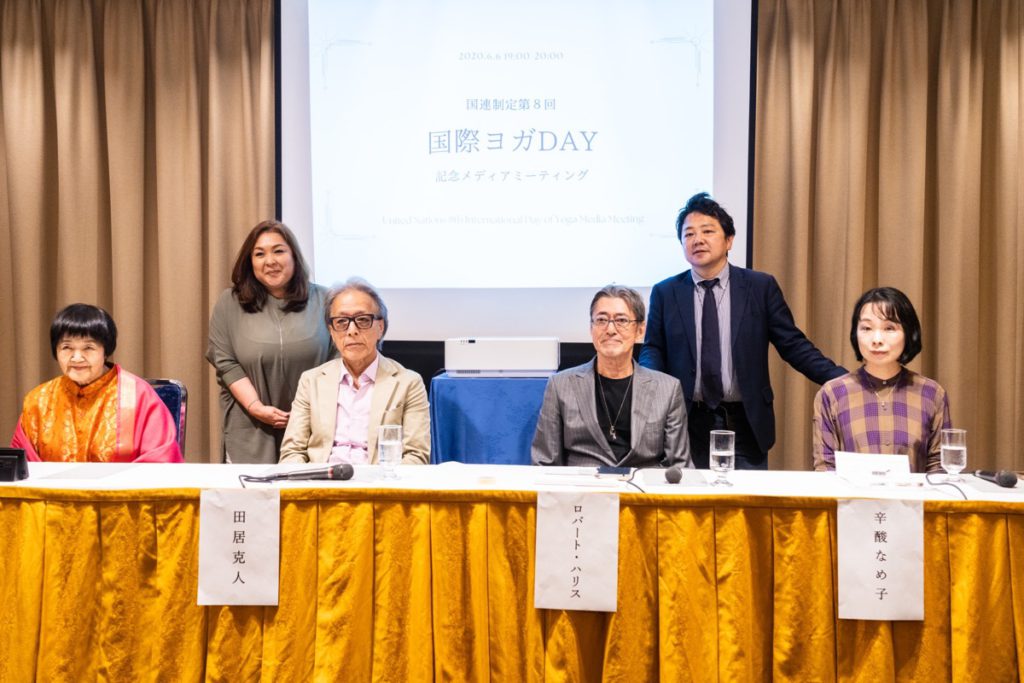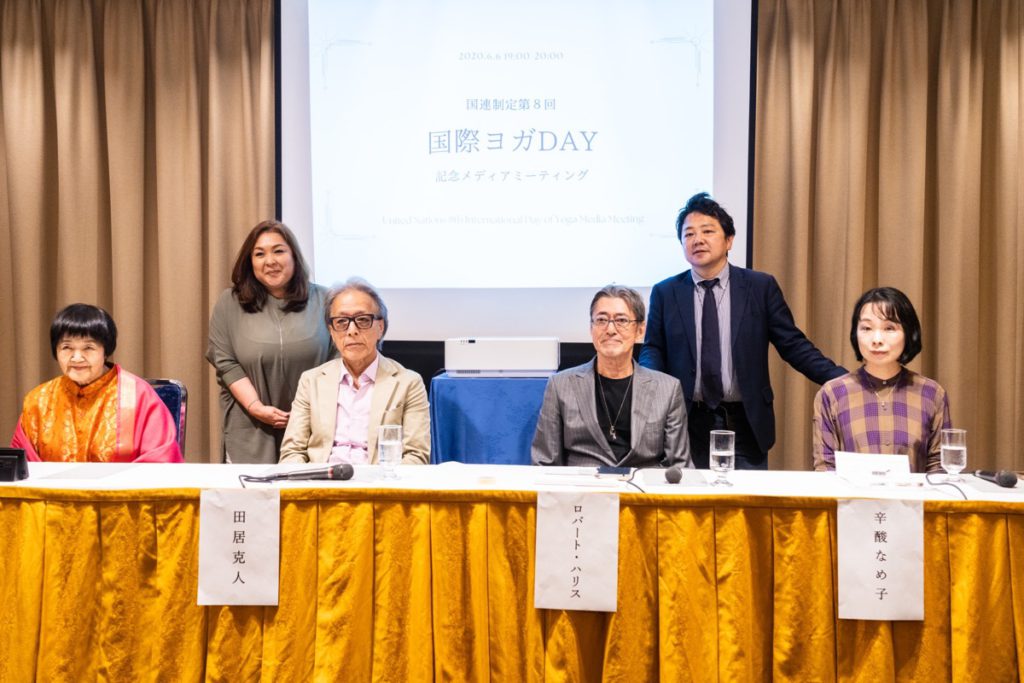 On June 6, a media meeting was held at the Foreign Correspondents'Club of Japan prior to International Day of Yoga on June 21.
The theme was "On Meditation: Now is the Time for Personal Alignment" and Yogmata was invited as a special guest.
Other participants include Katsuto Tai, Editor-in-Chief of Marie Claire, Robert Harris, author and radio personality, Nameko Shinsan, cartoonist and columnist.
The guests spoke on their own involvement with meditation and how they were trying to achieve alignment of mind and body, given today's global situation, as well as presented their honest opinions on the state of meditation.
Yogmata offered an easy to understand explanation of Himalayan meditation and gave a guided meditation. Although the meditation lasted only a few minutes, participants entered another world and enjoyed a moment of bliss.